Photo gallery of Ra-nefru, she is a Triffony art Sphinx ball jointed doll ( BJD ).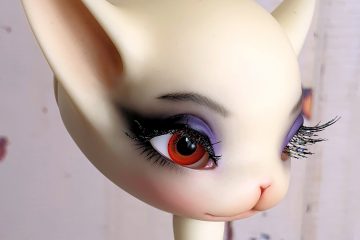 A Facebook user commissioned me to paint her Doll Chateau Madeline. She is such a curvaceous cutie!The request was for an edgy, cool look with purple accents and glitter eyelashes. I finished painting her on March 22nd, 2019.
Photo gallery of Ryu and Kaida, they are Dollzone Ani, ball jointed dolls ( BJD ).